New Keder XL Roof – Moving times in London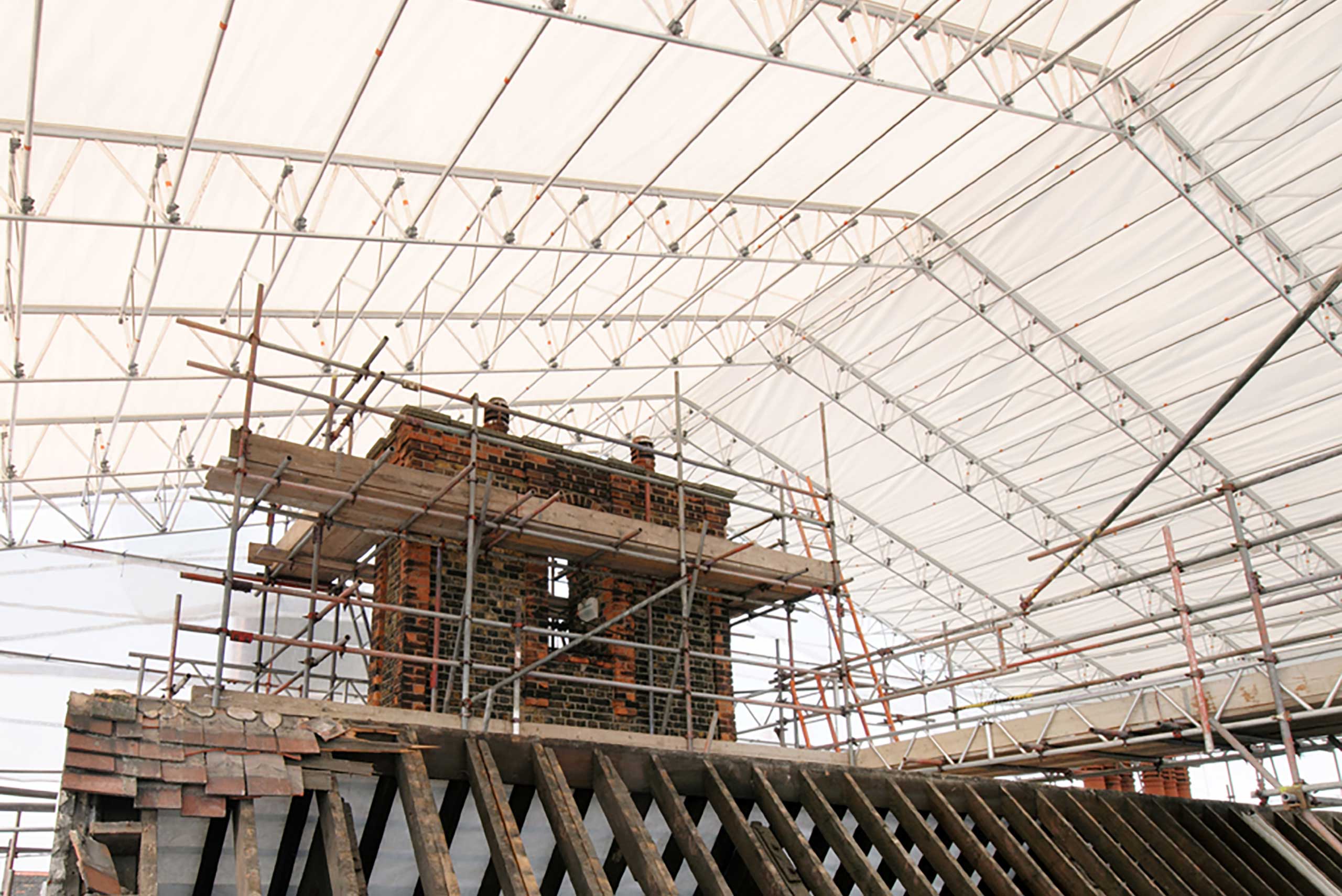 Ease of installation and the ability to move the structure with just six men were key features of the Keder XL roofing system, used during roof refurbishment of an old school building – now luxury apartments – in London.
Installed by Grenrose Scaffolding Ltd., working for client Anglia Brickwork, the Layher Keder XL roofing system spanned some 23 metres X 15.4 metres in length.
"This building has a complex layout with eaves at 19 metres," says Bob Quorn, Director of Grenrose Scaffolding.  "We erected tube and fitting scaffolding to include a table lift at one gable end from which roofing sections could be rolled out on the castor and tri-beam assembly," he adds.  Key objectives relating to performance and appearance were thus achieved.