Layher takes off at Earl's Court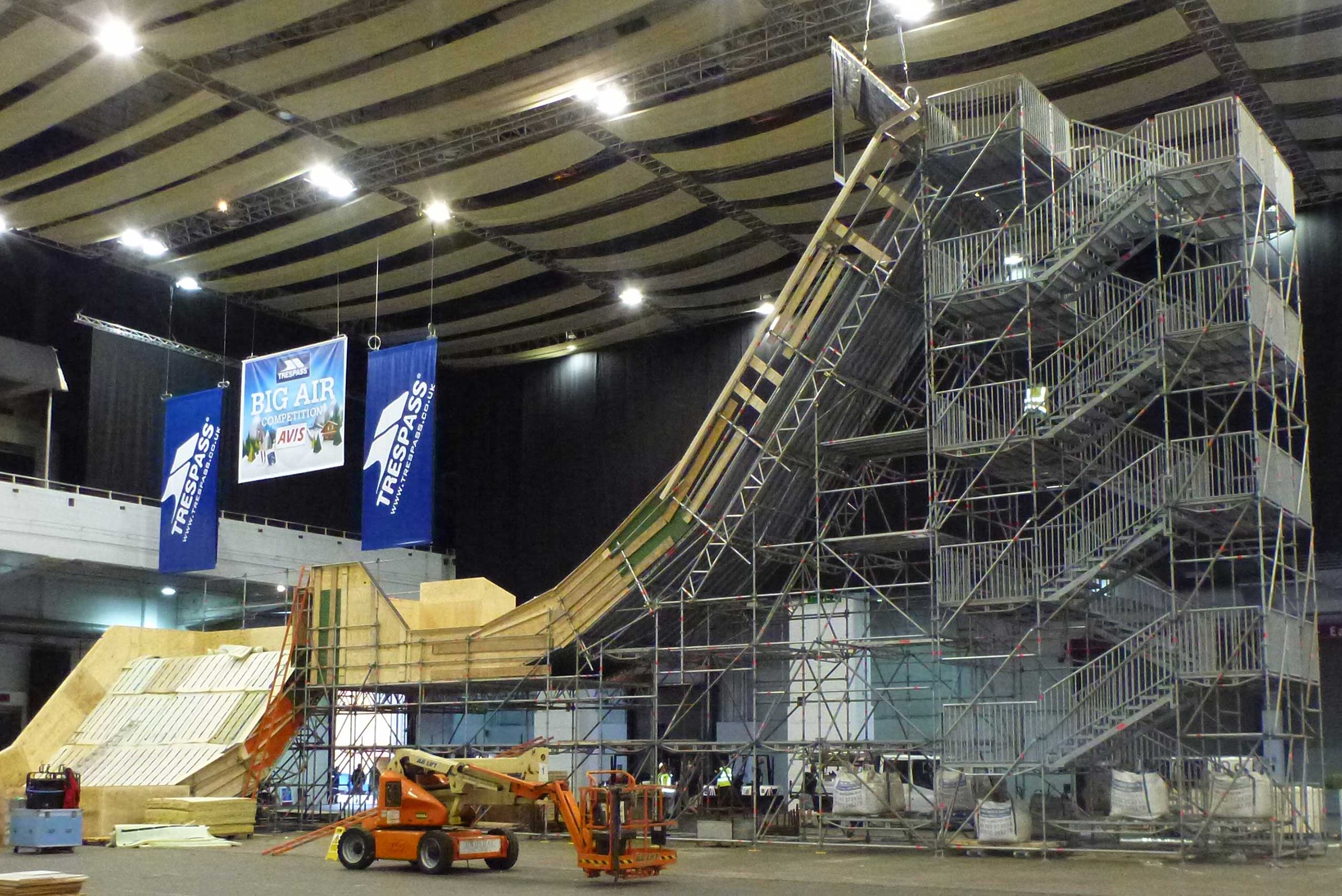 Participants in the Ski and Snowboard Show at Earls Court in London have been given a lift by Layher Allround®.
The move to the new venue presented an opportunity to re-design the ramp structure to incorporate a 'hip jump' that included a landing ramp constructed perpendicular to the take off ramp or 'kicker'.
"The Allround® system was used to construct the ramp, with a design that also included a 750 public access stair structure that enabled the skiers and the snowboarders to climb safely to the top of the slope," explains Sean Pike, Layher's UK MD.
"Construction and de-rig times were a critical factor for scaffolding contractor Connect Scaffolding, so a system that could be installed quickly and safely was fundamental – it wasn't just the skiers and the snowboarders that impressed!", he concludes.