Layher Scaffolding system helps to bring the games to the screen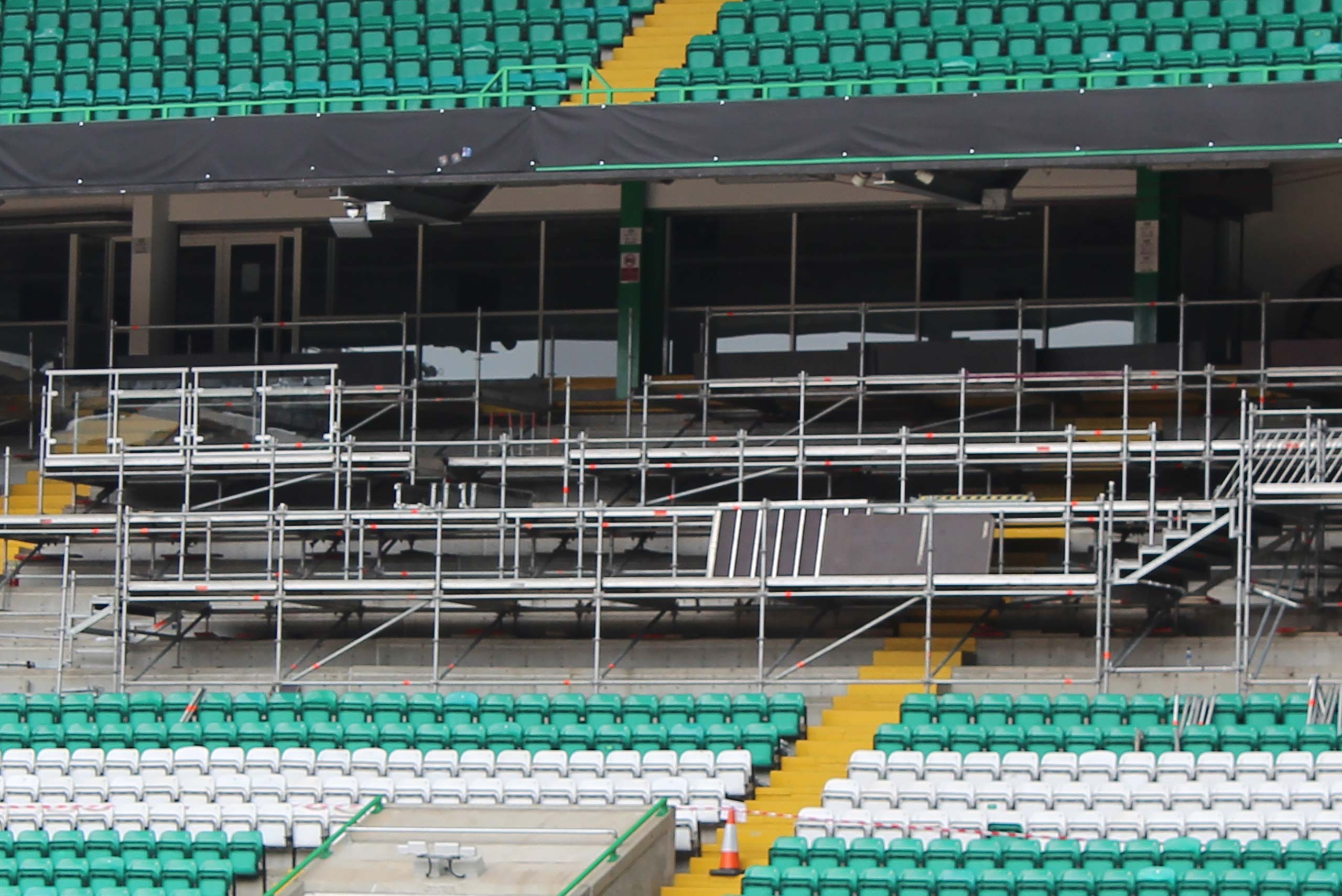 One of the world's most prestigious sporting events has gained from the design of Layher's modular scaffolding system and the installation capability of Acorn Scaffolding.  Centred on providing the screen support structure for the largest LED screen ever seen in Europe, the project made a significant contribution to the Commonwealth Games Opening Ceremony at Celtic Park in Glasgow.
The design, and the equipment selected, addressed key issues at site.  By using a continuous scaffold wall, for example, point loads were massively reduced whilst potentially expensive and cumbersome support structures were not required.  This reduced the installation time and, importantly, eradicated the need for cranage – with the added benefit of the head blocks, which supported the screen and PA, being much closer to the existing stadium roof.
Ground bearing constraints and the need to ensure that the installation gained from both lightweight and ease of installation pointed Acorn towards the use of the Layher Allround scaffolding system.  The layout featured mounting for the display screen along the full length of the stadium with comprehensive access areas and stairways installed behind.
"To counter the horizontal forces being imposed on the structure, buttress bays were introduced to the rear of the screen support structure – both on and at 10 metre intervals between the reinforced PA bays," explains Andy Nutter, Managing Director at Acorn Scaffolding.  "All buttresses were wing braced back at a high level to maintain a working area on the stage platform, whilst ballast was also incorporated into the buttress structures to support the heavy LED screen."
Acorn custom designed and manufactured the head blocks, which incorporated a bespoke pulley system, to provide the interface from which the PA and screen was flown. These head blocks were installed on every second bay to ensure the imposed load of the screen was more evenly distributed back to ground level.
Speaking on behalf of Jack Morton Worldwide, Project Manager, Marcus Exelby draws attention to key features of the installation –
"We were extremely impressed with the large screen support structure provided by Acorn for the Games Opening Ceremony.  With a weight of 38 tonnes and measuring 11 metres in height and almost 100 metres in length, this was Europe's largest ever LED screen – the company was quick to take on this challenging project and successfully completed the job in a professional, organised and timely manner."
Alongside the screen support, Acorn also used Layher scaffolding systems to provide a number of other structures for the Opening Ceremony including two hoists, a scaffold hoist tower, nine service bridges, follow-on spot platforms and ancillary decking, as well as providing the scaffolding structures for all the other venues for Glasgow 2014.
"We are very proud to have worked with Jack Morton Worldwide and Glasgow Council, and to have been given the opportunity to be involved with such a unique, worldwide occasion," adds Andy Nutter.  "This is a major international sporting event and one which has enabled us to demonstrate both the Layher equipment and our installation capabilities."