Helping meet vital access needs at historic site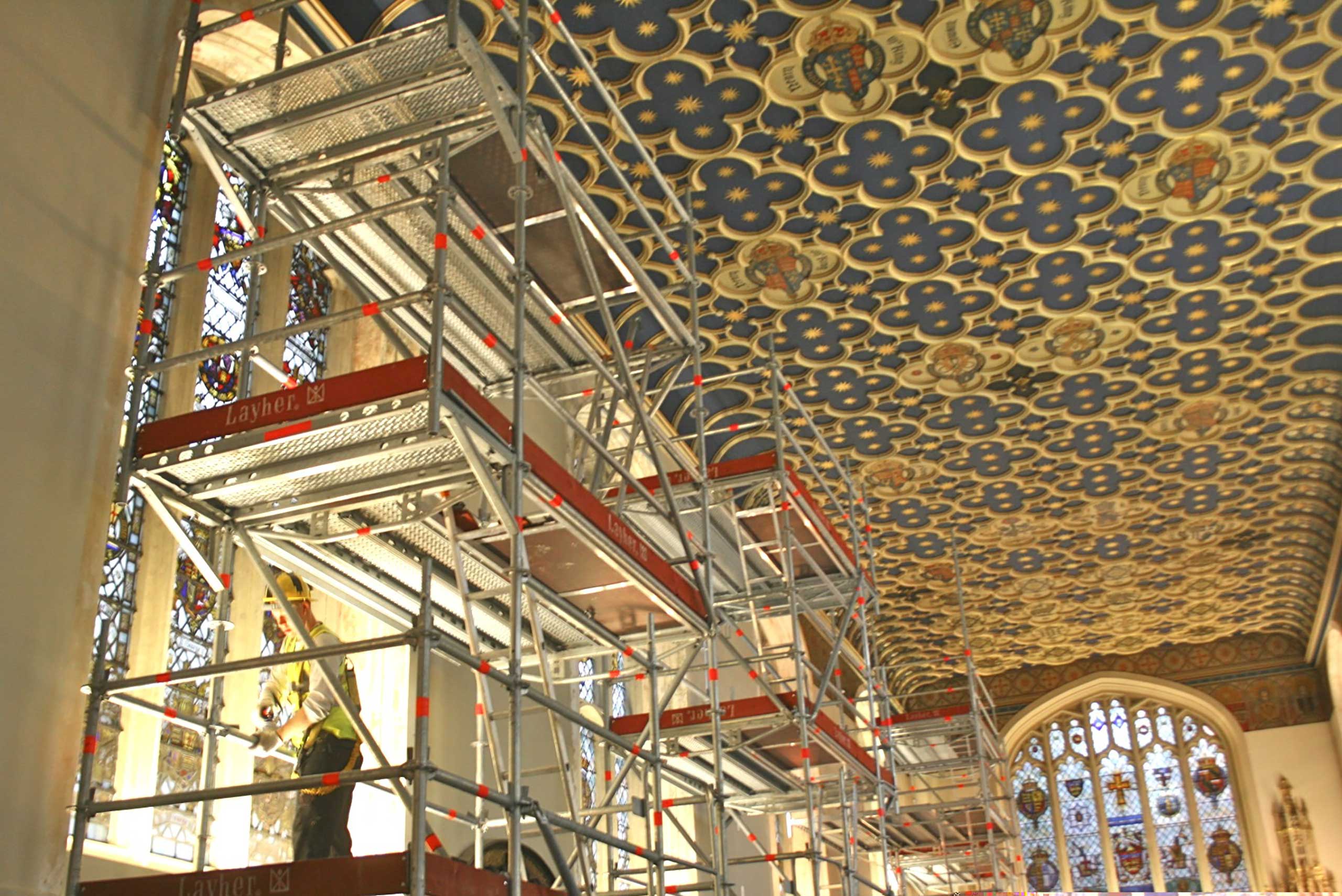 Key design features of Layher scaffolding have played a significant role during refurbishment work at the Queen's Chapel of The Savoy in London.
"C Ansell & Sons – working for the client, The Duchy of Lancaster – required a scaffold structure to three levels within the chapel, with a particular focus on refurbishment of the historic stone around the stained glass window areas," says Tom Hall, Technical Director of Fastfix Scaffolding, who installed the system.  "Importantly, planned usage of the chapel during the refurbishment had to continue uninterrupted whilst the risk of damage to the chapel structure itself needed to be kept to an absolute minimum."
Four towers were created using Layher Allround®, which could be rapidly disassembled and re-erected when required – the presence of fixed pews and seats preventing the use of a rolling tower.  The smaller size of Layher components also helped minimise unnecessary risk that could have arisen from handling larger tubes – crucial in such a unique and valuable environment.
(Image owned and kindly provided by the Duchy of Lancaster).