Product Innovation - Layher SIM® Scaffolding Information Modelling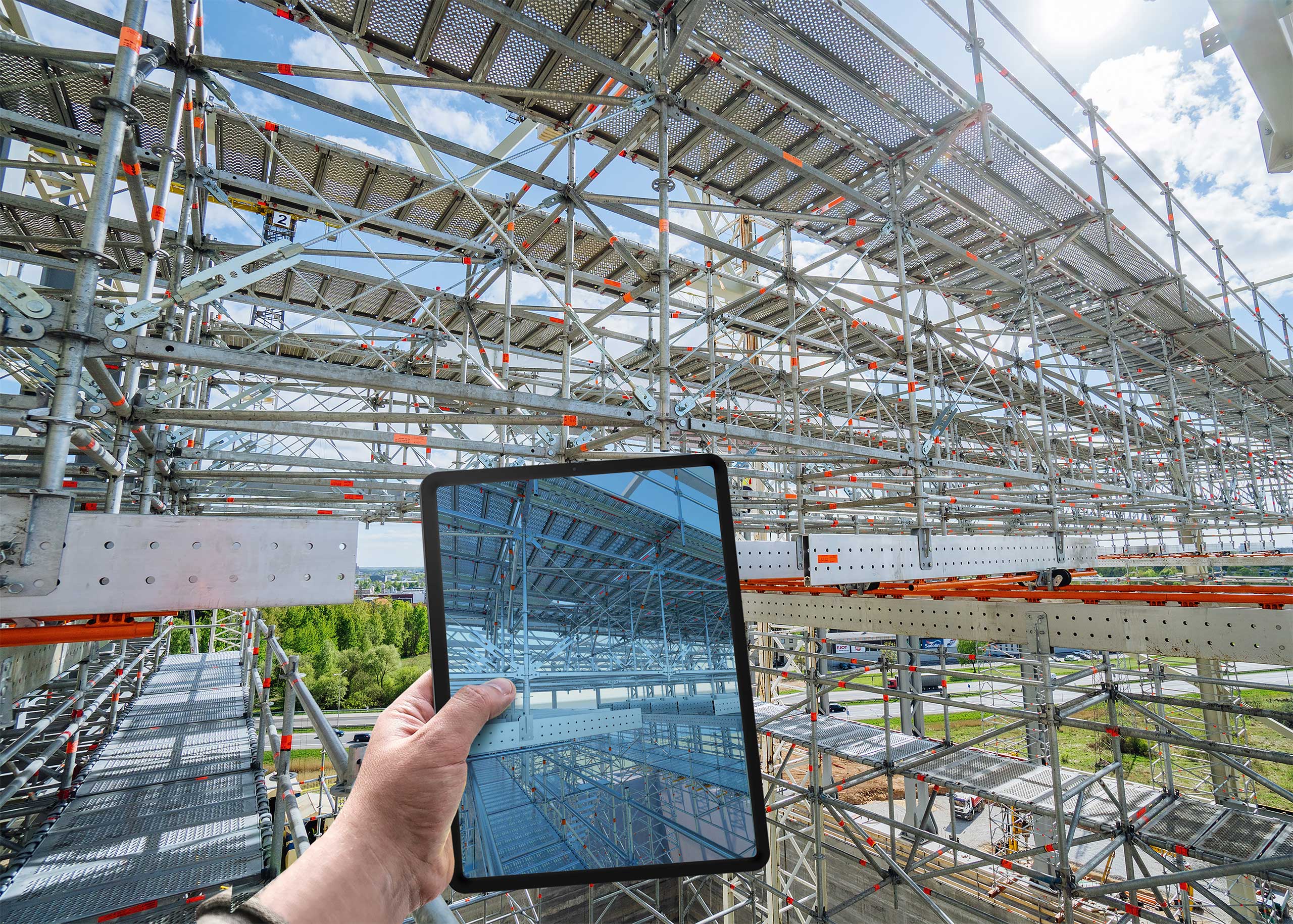 Layher's commitment to ongoing product innovation has underpinned the company's success for almost 70 years. From the smallest device to the introduction of a completely reworked scaffolding system, the new products that we bring to market are the result of extensive R&D and are designed to offer optimised performance, safety and efficiency … with many a direct response to feedback from our customers.
Layher SIM® Scaffolding Information Modelling
Be ready for your 5D digital future
The Layher Scaffolding Information Modelling (SIM) software has taken scaffolding design into a new dimension.  
Comprising a range of planning tools, SIM makes the creation of the optimum scaffold structure more efficient while also interfacing directly with Building Information Modelling (BIM) methodology.  The result is optimised safety and installation efficiency while risks and costs can be shown to be reduced.  
SIM builds on Layher's LayPLAN and LayCAD facilities enabling users to create 3D visualisations either on screen or via a VR headset that takes you into the digital world. Once there, scaffolds can be rotated, 'flown-through' and readily adapted before key information outputs such as material needs, weights and logistical details can be produced.
The benefits as both a planning and operational tool are clear-cut and are being widely acknowledged across the industry. 
Greater design and visualisation opportunities mean both costing and installation advantages.
A valuable planning and operational tool, Layher SIM also offers enhanced presentation opportunities.
Communication with mobile devices via mixed reality through cloud storage.
VR modelling enables virtual tours to be experienced and clash issues detected.

 

Realistic rendering can be added alongside extensive component libraries and a search filter function.

 

Prefabricated assemblies and template drawings can be held on file to aid rapid design.

 

Suitable for use with all scaffold types – from façades and circular installations to birdcage and temporary roof facilities.
We listen. We respond. You succeed.